Autumn and winter can mark the start of difficult road conditions for caravanners and motorhome owners, so it's important to make sure your leisure vehicle is ready for any weather.
October is Tyre Safety Month and this year, charity TyreSafe, is urging motorists to "tune into tyre safety" and check their vehicle's tyres once a month, every month.
TyreSafe is reminding motorists to "get down" and check their tyres all year round – not just October or in bad weather – but throughout all the seasons.
They say drivers shouldn't be complacent about tyre safety as they reveal that more than half are driving on poorly maintained or defective tyres, with 57 per cent of of tyres underinflated and 27 per cent already illegal when they're replaced!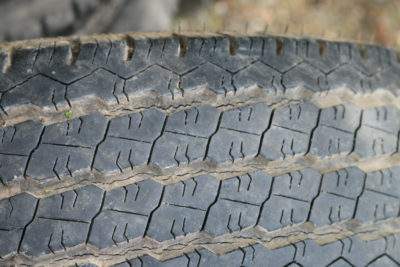 Worringly, according to Department for Transport figures, there are significantly more casualties caused by tyre-related incidents than by drivers distracted by mobile phone use.
And national home-fit tyre specialists TyresOnTheDrive have reported that many tyres they replace are in a dangerous and illegal condition.
Its CEO, Ray Fernandez, said: "Looking at the average over the past three years, around 20 per cent of the tyres our technicians replace are worn down to a tread depth of just one millimetre. This is illegal and dangerous."
He added that although selling part worn tyres is legal, recent investigations have found as many as 94 per cent of the tyres tested do not comply with current regulations and 58 per cent have safety-related  defects. TyresOnTheDrive is now backing TyreSafe's campaign – 'Part worn equals part safe' – which warns motorists of the potential dangers.

TyresOntheDrive is offering our readers an exclusive 5 per cent off an order of two or more tyres from their range. To find out more and to use the discount simply visit www.tyresonthedrive.com, select your tyres and enter the code CARAVANGUARD5 in the basket.
Earlier this year we called on caravanners to make a PACT for tyre safety by carrying check the pressure, age, condition and torque of the caravan's tyres and wheels.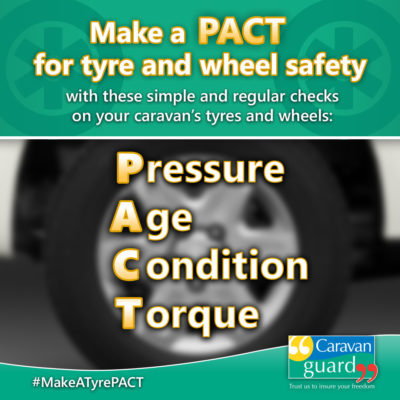 Five tyre safety tips
Check the pressure of your caravan or motorhome tyres before every trip. Check pressures when cold and then make sure the valve is not leaking and valve caps are replaced.
Make sure tyres are in a good condition and have no signs of damage, bulges or cracks. Remove stones or other road debris that might have got stuck in your tyre's treads and if there is any damage get your tyres checked out by a professional.
Check your tyre tread depth.
Check the age of your caravan or motorhome tyres and replace any that are over five year's old, irrespective of remaining tread.
Don't overload your motorhome or caravan.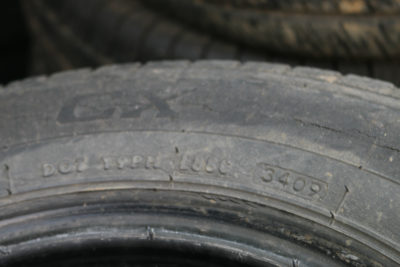 Cost to insure: *
---
factfile
| | |
| --- | --- |
| Model | |
| Base vehicle | |
| Axle type | |
| Dimensions | |
| Shipping length | |
| RRP | |
---
Search our blog
---