You might have bought a motorhome or campervan for two but want to bring along the grandkids or invite a couple of friends for a stopover? But how can you pack in a couple more folk or add extra beds?
First of all, you'll need to make sure your motorhome or campervan has enough seatbelts to accommodate extra people for travelling. Or decide if your extra guests are going to make their own travel arrangements.
Motorhome awning
One way of creating some extra space for visitors and sleeping is with a motorhome awning. Both driveaway and fixed awnings will often have the flexibility to add a sleeping pod/bedroom. All you'll need then is an air bed or two, a folding camping bed, or even a self-inflating mattress (SIM), plus sleeping bags or duvets.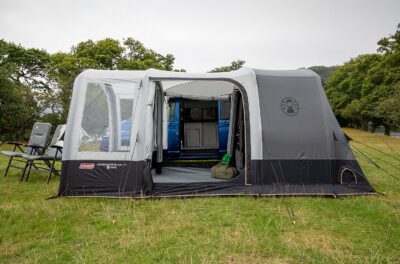 During the day you'll be able to use the awning for extra space to sit and eat too.
Through the roof
If you have a fixed roof campervan you could add a hightop or elevating roof to create extra sleeping space and room for two. Or a roof tent might be an option?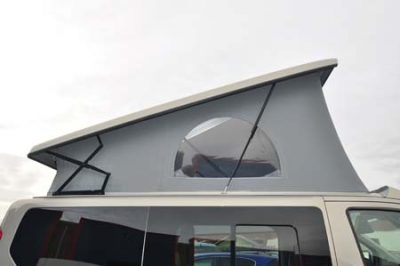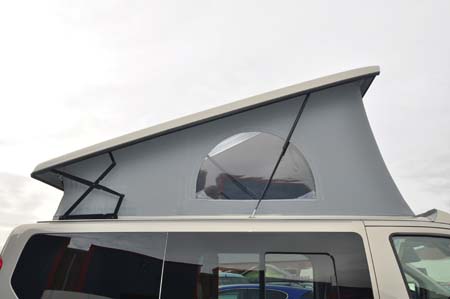 Child's play
Small children might be happy with an inflatable mattress across the cab seats and for babies, a travel cot could be squeezed in.
Portable bunk beds
If you have children or grandchildren then a quick and easy way to accommodate them is with a Cabbunk. Ten years ago, its inventors, Richard and Jane Olpin, wanted to introduce their grand-daughters to the delights of "gramping" but didn't want to change campervan. So, they designed the Patented Cabbunk Twin system – two child beds that fit into the front of a motorhome or campervan with cab seats that swivel 180 degrees. The Cabbunk hooks over the seat headrests at one side and slots into mounts on two supplied height adjustable support poles at the other side, to give sturdy beds each supporting a person up to 70kg in weight and 160cm tall (depending on the Cabbunk model).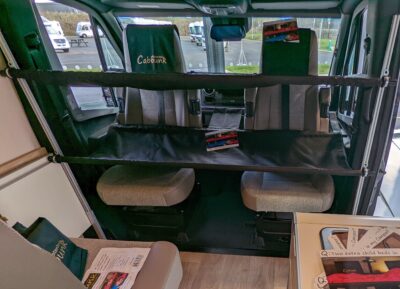 And latest systems have a no- drill mounting system. They come as a single or a twin, and small, large or three-headrest versions are available.
Take a tent
Another way to accommodate some visitors on your adventures is by taking a small tent – again check your motorhome or campervan has enough seatbelts for travelling guests and that you have enough payload for the extra weight of a tent.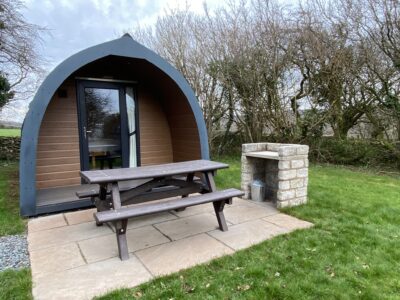 If not you could always choose a campsite where you can pitch up alongside each other, or even a Britstop with accommodation so your guests can stay in the pub! Plus, there are many holiday park campsites that have motorhome pitches and bookable alternative accommodations such as "glamping pods", even static caravans, or self-catering rooms.
Tow a trailer
If you have a suitable towbar, and again those seatbelts for all guests, you could tow a small folding caravan or camper, or a trailer tent behind you. Make sure you have caravan or trailer tent insurance for this and that you've left your motorhome or campervan insurer know that you'll be towing.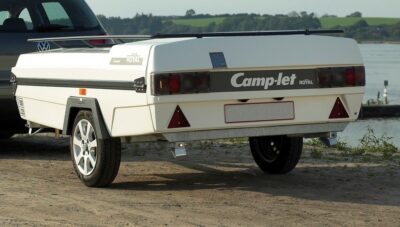 You could always speak to a specialist about possible adaptations to your vehicle to increase your berths or ask your dealer for advice. They might even be able to do something in their own workshop.
Over to you…
Got any other ways to increase the berths in your motorhome or accommodate some extra guests? We'd love to hear your thoughts by commenting in the box below.
Search our blog
---