Do I have the correct driving licence to drive a motorhome?
Read on for more information about driving motorhomes and your driving licence.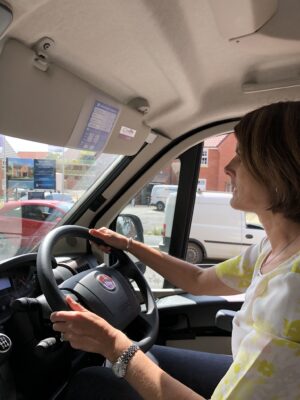 For many, driving a motorhome is a large part of the pleasure of owning and using these highly popular leisure vehicles.
The good news is, motorhomes these days are easier to drive and are also better than ever before in terms of performance, economy and, critically, their effect on the environment. Generally, they're also safer, with official accident statistics have showing motorhomes are amongst the safest vehicles on the roads.
Here, we look at what you need to drive certain types of motorhomes. It all boils down to your age and when you first passed your driving test, as well as the weights of the motorhomes you propose to drive.
Making sense of motorhome weights
Check your motorhome's weight. Its maximum weight – also referred to as MAM (Maximum Authorised Mass) or MTPLM (Maximum Technically Permissible Laden Mass) – is the key figure here.
A typical motorhome falls into Category B on your driving licence. If you have this, you can drive motorhomes with maximum weights up to 3,500kg – in other words, the majority of motorhomes.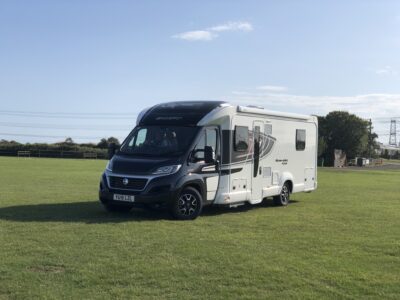 However, if you want to drive motorhomes between 3,500kg to 7,500 kg you will need C1 entitlement on your licence.
A quick age check
When you passed your driving test has further bearing, though. If you passed before January 1, 1997, you're automatically entitled to drive C1 vehicles (i.e. most heavier motorhomes).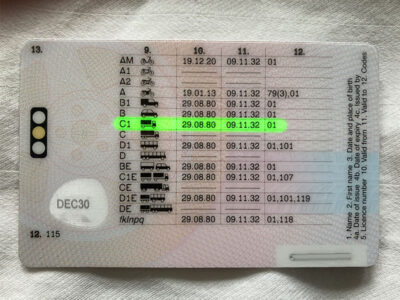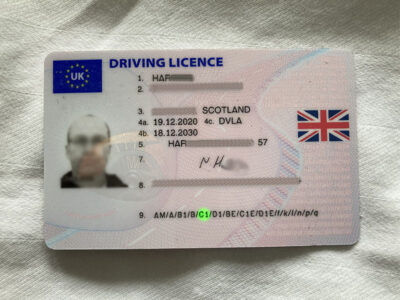 If you want to drive a motorhome over 7,500kg (i.e. the rare, heaviest American and European imports), you will need Category C on your licence, which entails taking an appropriate test.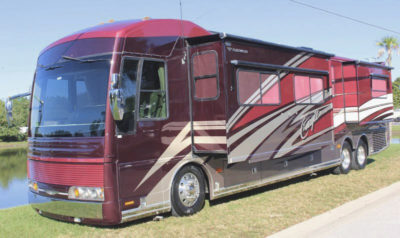 If you passed your test after January 1, 1997, you will have Category B entitlement – meaning you can drive a motorhome of up to 3,500kg. If you want to drive a motorhome heavier than 3,500kg, i.e. C1 vehicles, you'll have to take an additional test.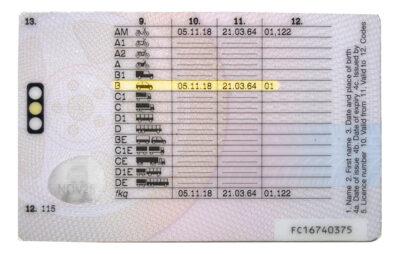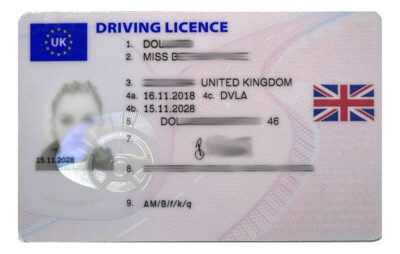 Remember, also, when you reach the age of 70 years you have to renew your driving licence. Although this is free, it might mean you lose some of your previous entitlements. If you want to continue driving a motorhome rated at 3,500kg or higher into your 70s, you'll also have to pass a medical examination. You can organise this via your own surgery.
There's more at https://www.gov.uk/renew-driving-licence-at-70.
What about towing?
Law changes announced at the end of 2021 mean anyone with a full driving licence can tow a trailer weighing up to 3,500kg.
Check your driving licence to see what entitlement categories apply. Or you can check on the gov.uk website to see the vehicles you can drive and what the various driving licence categories mean.
Category C1 on your licence means you can drive a motorhome between 3,500kg and 7,500kg with a trailer of up to 750kg.
Category C1E means you're able to drive a motorhome between 3,500kg and 7,500kg with a trailer over 750kg. The combined MAM of both cannot exceed 12,000kg.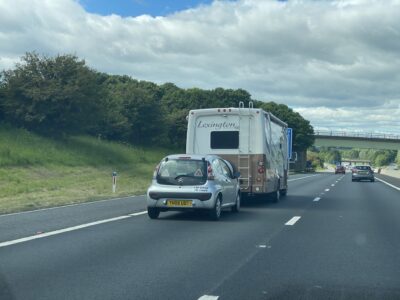 We also recommend you check your motorhome details to make sure it's okay to tow  – that includes the Maximum Towing Limit and Gross Train Weight. Check your insurance, too.
We also advise you to take proper training from a qualified instructor if you're considering towing with a motorhome, especially if it's your first time towing.
And motorhome insurance?
You've definitely come to the right place. You'll need motorhome insurance to drive any size of motorhome or campervan, but you'll also need to make sure you're properly licensed to drive it, otherwise, your insurance could be invalid in the event of an accident or claim. See above for our advice on driving licence categories.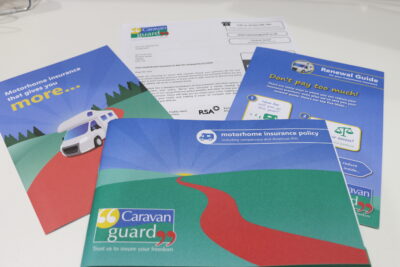 Motorhome driving tips
Whatever type of motorhome you drive, you'll soon get used to the way it performs. Sitting up higher than a typical car gives you a far more commanding view of what's ahead of you, for instance. Remember, also, the heavier the vehicle, the longer the braking distance. And the longer the vehicle, the more you'll have to adapt when it comes to tackling tight corners and roundabouts.
If your motorhome weighs more than 3050kg unladen (i.e. kerbweight), your speed is restricted to 50mph maximum on single carriageways and 60mph on dual carriageways and 70 mph on motorways. If you're towing with your motorhome or it's heavier than 7500 kg then the maximum speed on a motorway is 60mph.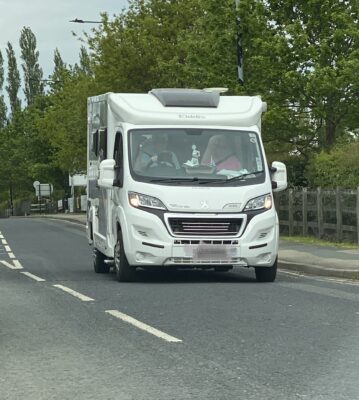 You can improve your confidence and learn lots of driving tips and techniques by taking a motorhome manoeuvring course. Also ask for more information at your local specialist motorhome dealers.
Finally, don't let the size of a motorhome intimidate you. It's all down to getting used to the vehicle itself. Modern day motorhome base vehicles generally handle extremely well. Other road users are often more sympathetic to motorhomes, too, because of their size. Just remember to keep a note of its height and width for driving under low bridges, car park barriers and along narrow lanes! We have had a number of motorhome insurance claims for roof damage in these circumstances over the years!
Worth noting
Make sure your driving licence is up-to-date. It should include your current home address.
Motorhome MTPLM's can sometimes be modified professionally and its weight plate will be replaced to confirm this (weight plates are usually found under the bonnet or inside the cab door). It's not unusual, for example, for a 3,500kg motorhome to be replated to a higher figure – to give it more load carrying capacity (payload), particularly if optional extras have been added. Generally, it can be returned to its previous official maximum if it helps with your driving licence category, but remember it is illegal to drive a motorhome which exceeds its official maximum (MTPLM).
Size of motorhome has no bearing on which driving licence category it falls into – it's all about the weight. However, UK regulations state a motorhome cannot exceed 12m in length or 2.55m in width.
Also, if a motorhome is over 3m high, it should carry suitable signage in view of the driver (i.e. in the cab).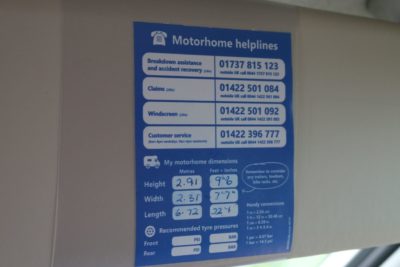 And finally…
Remember, driving a motorhome can be a very relaxed experience. You're not racing other traffic. Rather, you're driving at your leisure, with no pressure to exceed speed limits etc. Enjoy your drive!
More motorhome licence information
You can always get the latest information via the UK government website. This website also takes you through a step-by-step guide as to what vehicles you can drive. You'll need your driving licence and National Insurance numbers.
You can also find out the motorhome tax rates here.
Over to you…
Got any advice on motorhome driving qualifications you'd like to pass on to fellow motorhome owners? Please feel free to add a comment below.
*All information correct as of 16.2.22
Cost to insure: *
---
factfile
| | |
| --- | --- |
| Model | |
| Base vehicle | |
| Axle type | |
| Dimensions | |
| Shipping length | |
| RRP | |
---
Search our blog
---