Fancying an upgrade or thinking of dipping your toe into motorhoming? If you're thinking of buying a used second-hand motorhome a visit to your local dealer could be fruitful…
So, your heart's set on owning a motorhome. Why? It's a simple enough question, but it's a great place to start. View such a vehicle as a means to an end – do you want to take weekends away? Go long-term touring in all weathers? Or use it in conjunction with your favourite activities?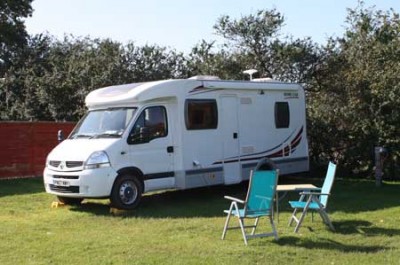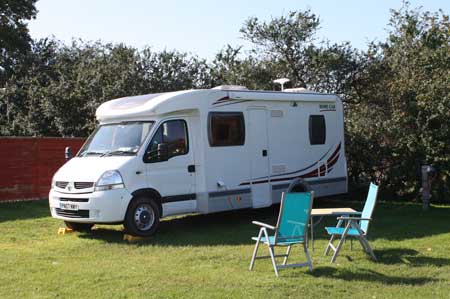 Whatever you want to use a motorhome for, buying from a specialist dealer makes sense. They have the product expertise, plus the supporting back-up of workshops – also staffed with qualified technicians – to help with servicing, the fitting of accessories, and any other after-care, including fixing things properly if something goes wrong.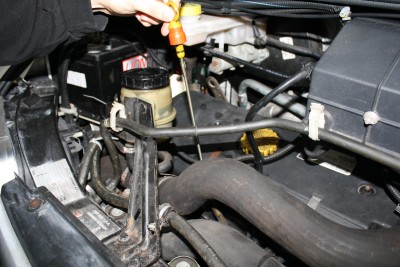 True, there are other places you can buy a secondhand motorhome – privately, from a car dealer or similar who's taken one in part-exchange, or even online. But, assuming you have the budget, a retailer that specialises in motorhomes makes most sense. Indeed, it's where the vast majority of people buy such vehicles.
A specialist dealer can also take care of aspects such as the HPI check (for proof of ownership and if there's any outstanding finance, for example). Buy from a motorhome dealer and you can expect everything to be in working order.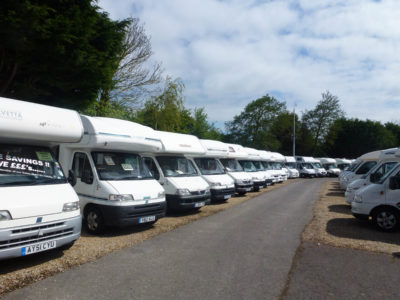 There are important safety factors, too. A dealer has a legal requirement to make sure any motorhome it sells is both roadworthy and safe for use on site.
Typically, then, you're looking at prices beginning from around £20,000 at a mainstream specialist motorhome retailer. True, you'll get occasional bargains for less than this, and there are a few organisations around the country that focus on prices below this.
Another option to consider when buying a second-hand motorhome is a broker like Motorhome Depot, who refer to themselves as the "estate agent for motorhomes". They list privately owned motorhomes for sale on their website. They have hundreds of motorhomes and campervans to choose from, with new stock added every day. Buyers can set alerts for their ideal motorhome and receive a notification as soon as it comes on the market.
Director of Motorhome Depot, Bill Pegram, said: "Our brokers view every motorhome on sale so they can give any potential buyer a detailed and unbiased description before they travel to view it. They conduct all negotiations and when a deal is agreed, the broker will securely manage the transaction. With benefits such as finance, HPI, secure money transfer, and part-exchange all available, it minimises the risks of buying privately."
Quick words on warranties
Warranties on pre-owned motorhomes vary widely, anything from three months "no quibbles" to insurance-backed warranty cover for anything up to three years. Your dealer will explain why it's chosen to offer what it does.
A 10 point plan for buying a second-hand motorhome
What motorhome type?
It's easy to get carried away by the glamour and sudden popularity of motorhomes. But, you have some important early decisions to make regarding the exact body type and motorhome layout to best suits your needs.
Decide whether you're after a coachbuilt, an A-class, or van conversion. Campervans are different again – essentially, these are smaller vehicles with camping facilities albeit not full washrooms. And if you want to go really big there are American coachbuilt or A-class models available.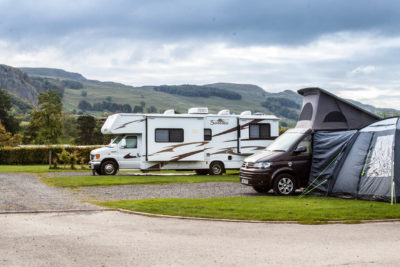 Are you touring on your own? As a couple? With children? And what about pets?
Even aspects such as where you intend to store your motorhome need to be considered – as well as having a bearing on your annual motorhome insurance premium.
Budget
Spending as little as you can on your first motorhome is good advice. Certainly, you should always hold back a bit of your budget – to cater for any little emergencies and fitting of any motorhome accessories you might subsequently feel you really want. Again, most motorhome dealers have an accessory shop where you can pick up the essentials.
Do your research
Read specialist publications and online reviews and comments; speak to owners if you get the chance; go to shows… be prepared for anything from good, sound advice to the types of comments (usually from either end of the really good/really bad spectrum) that can be taken with a proverbial pinch of salt.
It pays to take your time before rushing into buying a motorhome. Some folk wait for years before taking the plunge.
And you can always try before you buy by hiring a motorhome for a week or two to see if it's the right choice for you.
What motorhome equipment?
Today's motorhomes come with all the facilities you'd expect in your own home… plus four (at least) wheels. The best advice is to make a checklist of the kinds of items and types you really need, those you want, and those you don't. On your list should be aspects such as heating (blown air? radiator?); hot water; cooking facilities; fridge/freezer capacity; overall storage (are there any specific items you want to carry on your travels?); and more.
Just remember some of these items can be added or upgraded retrospectively, including extras like bike racks, awnings, solar panels, sat-nav, reversing camera systems, TV receiving equipment etc.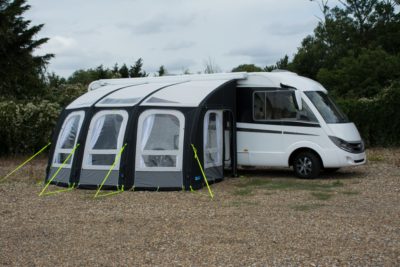 Get to know the lingo
Base vehicle, berths (sleeping and travel), water ingress, payload, even motorhome type (coachbuilt, van conversion etc)… it pays to know and understand the jargon. Again, a good dealer will always be willing to help, but don't go into a showroom thinking everything will be explained to you instantly. Get to know some basics first.
Make a thorough inspection
Just like when you bought your home, instant impressions count for a lot. Only you know what you really like orwant, so when it comes to inspecting any vehicle, think about going through the motions of, for example:
using the kitchen appliances (how easy does everything fall to hand, how good is the storage, how much worktop space is there etc)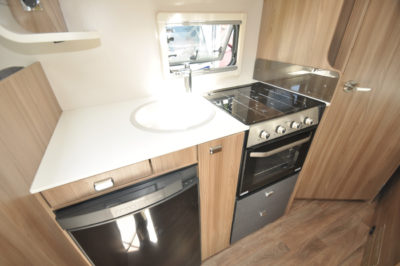 making the beds, including lying on them to assess size, comfort and support (also check where you're going to keep your bedding)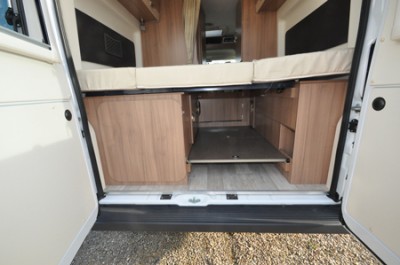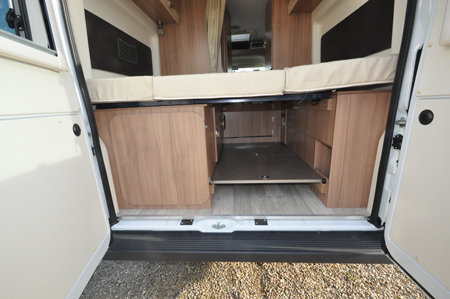 general storage (again, to cater for any specific items you want to take on tour with you)
seating (for when on-site as well as travel)
washroom (is it for emergencies only or will you be using the facilities extensively?)
and more. Like fresh and wastewater capacities (including the location of tanks), gas system (replaceable cylinders or a permanent tank).
Perfection? Expect the best…
There's devil in the details, too. Has any "DIY" work been done? If so, why? Are there any scuffs, chips or other markings to suggest careless previous owners?
Holes in work surfaces, cracks in shower trays, misapplied sealants and more can be good reasons not to take things any further.
Having said that, many dealers will promise to fix any misdemeanours once a sale is agreed. If that's the case, get it in writing.
Time to haggle?
Dealers don't like the term "haggle". You should be wary, too. Unless you're a sales professional yourself, there could be only one winner if you decide to play hardball. Instead, negotiate to make sure you get what you want – you might want to ask about motorhome accessories such as an awning or a bike rack, or even complimentary servicing, to seal any deal.
Do remember the old adage, though: if a deal looks too good to be true, it probably is…
Oh, and don't feel you have to put down a large deposit to secure the deal. Pay the minimum, just in case everything falls through at the final hurdle.
Your dealer? Your friend?
It's not just about the sale, it's the after-sales service that you get. Typically, a top motorhome dealership will be well-established, building up specialist experience over a number of years, if not decades, with staff who are fully conversant with all aspects of motorhome ownership. Many are members of trade body the National Caravan Council's Approved Dealer Scheme.


A good dealer will give you time to make your own decisions rather than pushing you too early into a sale.
Check all documentation… then drive
A full set of documents showing servicing records as well as any repair or warranty work, plus any added accessories, is a great indication of caring, previous owners.
It's as you get closer to deciding on a motorhome you'd really like to buy that you need to ask about a test drive. If you've not driven a motorhome before, size can be daunting, but don't worry: you soon get used to this, as well as the different ways a motorhome drives and handles. Do listen out for unwanted rattles from the living quarters, though and check your driving licence for the size of vehicle you're legally able to drive!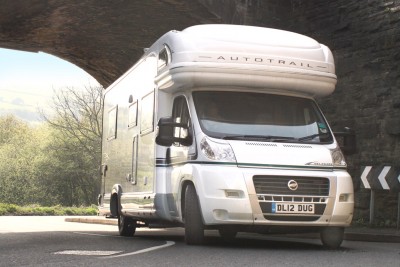 Finally, don't forget about specialist motorhome insurance once you've taken the plunge. You can find out more about our levels of cover and discounts on our motorhome insurance page.
Over to you….
Got any advice to offer to anyone thinking of buying a pre-owned motorhome? Feel free to add your comments below….
Cost to insure: *
---
factfile
| | |
| --- | --- |
| Model | |
| Base vehicle | |
| Axle type | |
| Dimensions | |
| Shipping length | |
| RRP | |
---
Search our blog
---