POLL NOW CLOSED – Thanks to everyone who voted
There are different types of awning when motorhoming as well as some alternatives – but all will give you some extra space, shelter and even storage if you take your motorhome off site for the day.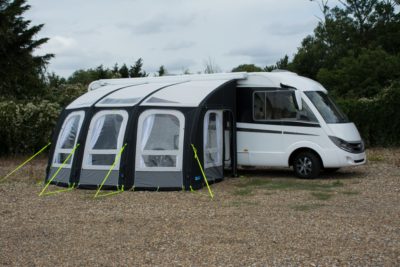 Wind-out awnings are a popular choice for many motorhomers, with some vans having them as standard. But do you prefer the extra space and comfort of a driveaway awning, or even a static awning when motorhoming? Or is space and payload at a premium so you'd prefer to take an awning alternative such as a tarp, canopy or shelter?
In this month's community poll, we'd like to know if you use an awning when motorhoming, and if so what kind?
We'll report back the results in February and we'll take a look at what's new for driveaway awnings.
Search our blog
---