THIS COMPETITION IS NOW CLOSED 
This month we've teamed up with our corporate partners Heart Research UK to give you a few ideas on how to enjoy healthy caravanning time outdoors this summer.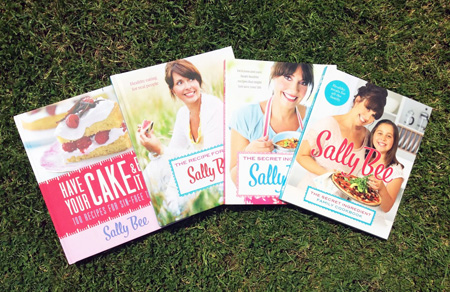 We're also giving you the chance to win a Heart Healthy recipe book, courtesy of celebrity chef and Heart Research UK ambassador, Sally Bee. See how to win below.
#1 Those boots are made for walking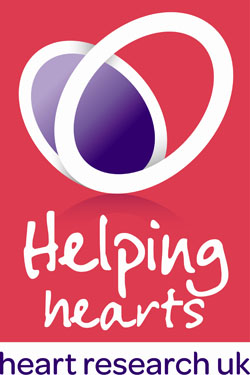 Walking is a great way to keep your heart healthy and it's free!
Currently in the UK, only 34% of adults get their recommended 30 minutes of activity each day.
Walking can boost your activity and fitness levels which helps to keep your weight in check, keep a healthy blood pressure and cholesterol level, maintain good posture and bone density, and improve your mood and mental health.

#2 Get outdoors – whatever the weather
Dig out the waterproofs and brave the elements with a brisk run or cycle. Chances are wherever you're pitched or parked is picturesque so there's really no excuse for staying indoors. You'll be surprised how much energy you gain just from being out in the fresh air.
#3 Keep on moving
Try to resist spending a huge amount of time inside your caravan or motorhome. Simple everyday tasks like cooking, changing the bed or pushing the vacuum round help to get blood pumping and boost energy levels. If there's a large group of you on the trip, playing party games will get everyone's hearts going.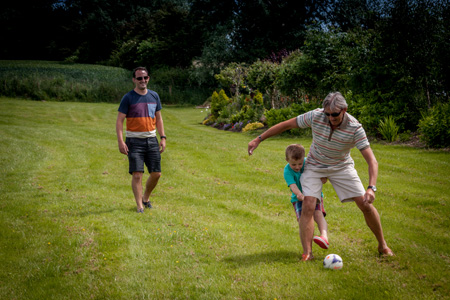 #4 Make exercise a part of each day
Just a small amount of exercise works wonders for your heart, joints and waist line – and it can be great fun! You don't need to have the latest gym equipment to get the blood pumping; skipping ropes, footballs or even that tin of beans in the cupboard used as light weights work just as well.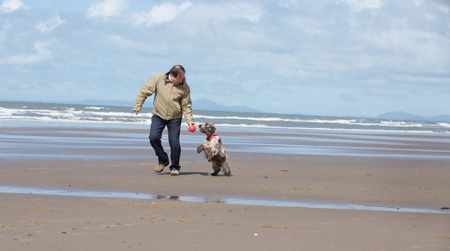 Your four legged friend could also be the secret to a healthier, happier leisure time. If you're a regular dog walker, you are around 40% more likely to take part in other activities such as gardening, golf and running, than the average pooch-free caravan or motorhome owner.
#5 Don't rely on your car or motorhome
If you plan on taking a trip to the nearest pub, beach or village shop, why not gather the troops and walk it. The nearest hotspots are usually closer than you think, plus you'll get to enjoy the beautiful views and scenery that UK campsites have to offer.
#6 Know what you're eating
Before you get the kettle on or reach for a sweet treat have a quick think about the hidden sugars you may be about to eat. The recommended sugar intake for men is approximately 70g per day and 50g for women, so choose a handful of unsalted nuts such as almonds, hazelnuts or walnuts, rich in heart friendly monounsaturated fats instead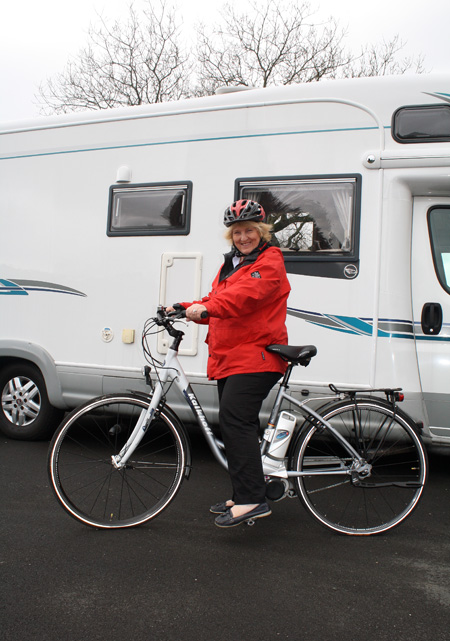 #7 Make the most of on-site facilities
Playing fields, bikes and sport equipment are available to use on many UK campsites nowadays. Some may charge a small hire fee but it's definitely worth making the most of what's there. 
#8 Put the D back in your day
Sunlight is the cheapest way to get some vitamin D so as summertime sunrays strengthen, 10 to 15 minutes uncovered or with a low sunscreen factor before 11am and after 3pm could be enough to boost your vitamin D status without tanning or burning.
#9 Keep track of fundraising events 
Heart Research hosts a number of events in the UK each year – in fact there may be something happening close to your campsite over the summer. You can keep track on events by visiting the charity's events page.
#10 Enter to win a signed Sally Bee cook book 
Writer and celebrity chef, Sally Bee, recently joined forces with Heart Research UK to help get the nation cooking fresh, nutritious food designed to keep the heart healthy.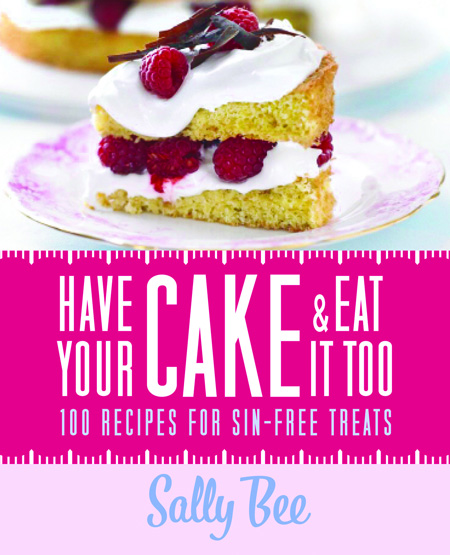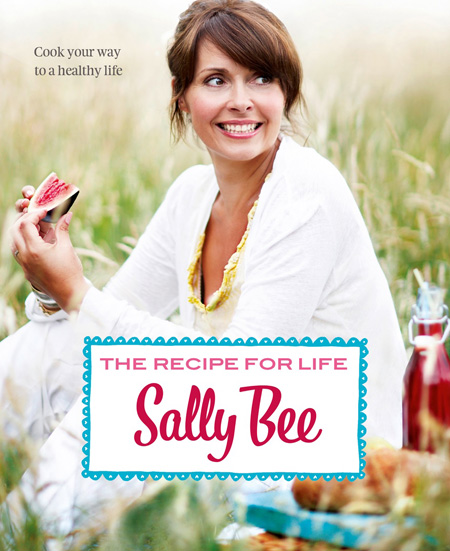 Ten years ago Sally suffered three severe heart attacks in just one week. She's now a healthy living campaigner and an esteemed food writer.
There are four titles in Sally's Heart Healthy range: The secret ingredient, The recipe for life, Have your cake and eat it too and The secret ingredient family cookbook. 
How to win
Click here for your chance to win one of eight signed copies!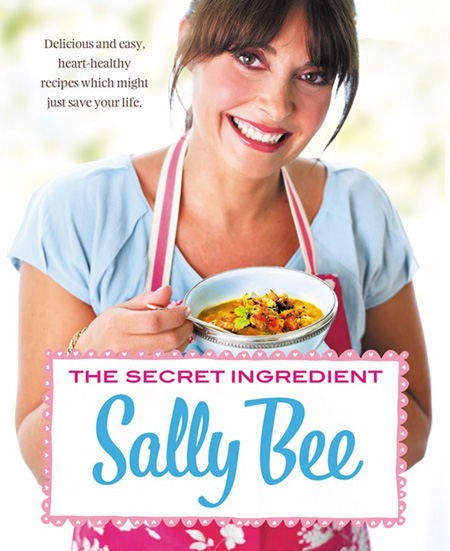 Find out more about Sally's inspirational story
Thinking of arranging insurance with Caravan Guard?
Remember we donate £1 to Heart Research UK every time a customer chooses to receive their policy documents online in the Paperless Policies initiative.
Search our blog
---