The National Towing Working Group has published a Safety Framework to reduce towing-related incidents and improve awareness and compliance across the GB road network.
In 2017 there were 41 fatalities, 313 serious injuries and 1,456 slight injuries from incidents involving a towing vehicle, according to road safety data (STATS19), and the most common contributory factors were classed as "driver/rider error" or "reaction factors".
The National Towing Working Group (NTWG), chaired by Highways England, includes representatives from across the towing community. The Safety Framework and data collected by the group shows that the key issues for non-compliance were drivers having the incorrect driving licence for towing, incorrect loading and no (or incorrectly fitted) breakaway cable or towing mirrors, as well as  a major need to educate caravanners on safety checks,  safe driver behaviour, and vehicle roadworthiness.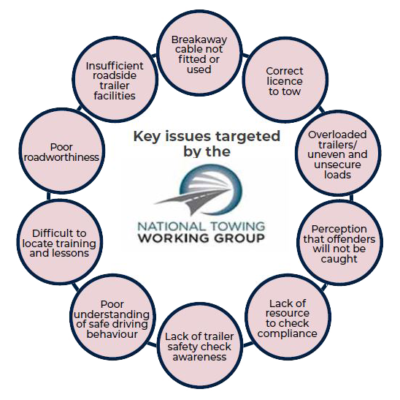 The working group said it was clear that there remains a major need to educate caravanners, particularly about driving licences (which is likely to become a more critical issue) and correct loading.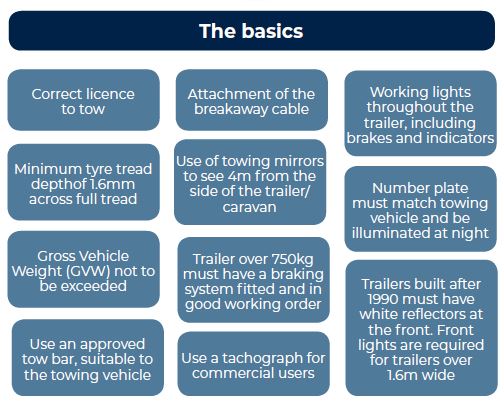 A new Trailer and Towing Safety All-Party Parliamentary group has also been registered to raise awareness of trailer and towing safety in the UK. This is chaired by Karin Smyth MP and the National Caravan Council (NCC) is the appointed Secretariat.
"The launch of the new APPG on towing and trailer safety is a hugely significant step towards protecting road users and pedestrians," she said. "It gives the issue the attention in parliament that it deserves and paves the way for changes needed in the area of safe towing over the coming months and years."
On our blog you will find a range of articles to support safe towing and to help reduce accidents. These include a video on the importance of towing mirrors; correctly loading your caravan; checking your caravan tyres; tips to prevent caravan snaking and how to deal with it; are you licensed to tow; and all about caravan breakaway cables.
To find out more about the APPG on Towing and Trailer Safety visit www.trailerappg.org.uk. The Government has also recently published a Trailer Safety report and is committed to supporting more trailer safety awareness programmes.
Cost to insure: *
---
factfile
| | |
| --- | --- |
| Model | |
| Base vehicle | |
| Axle type | |
| Dimensions | |
| Shipping length | |
| RRP | |
---
Search our blog
---