Storing your caravan at home can be very convenient for cleaning, packing and generally taking care of its condition.
While some owners store their caravans in secure storage sites, others like to keep their caravan close by so they can keep an eye on it, or they might not have a storage location nearby.
Caravan Guard reward the security conscious caravanner with a range of insurance discounts, so in this video we bring you some top tips on how you can make you caravan as secure as possible when stored at home. Extra security might also help to reduce your caravan insurance premium.
Ten tips for storing your caravan at home
Check with the deeds of your property, convenant or tenancy agreement that you can store a caravan within your property. Don't assume that if others have caravans on driveways you're entitled to too.
If you can, secure your caravan behind a driveway post or secure to a hitch post. These will need some work to install and there are a few variations, but their purpose is to physically block the removal of any vehicle from your driveway.
If installing a post is not an option, make sure your caravan is stored behind a set of sturdy gates, which are kept locked 24 hours a day. Gates will prevent access to the caravan and will create a physical barrier.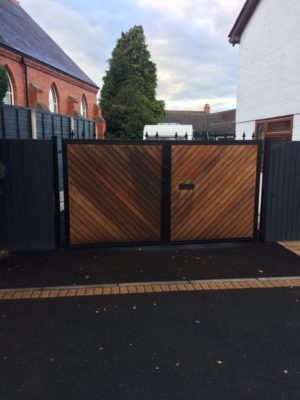 A good way to monitor any activity around the caravan is to install CCTV.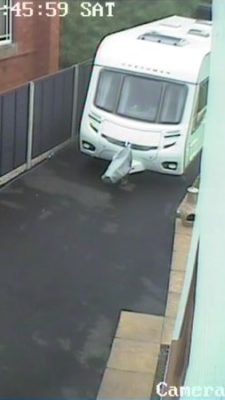 Along with CCTV, locks and barriers, another deterrent is security lighting. Security lights operate when any movement is detected and are quite inexpensive.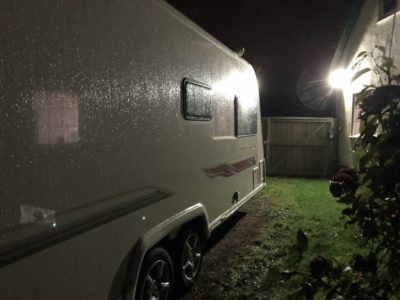 Caravan Guard's minimum security requirements on its caravan insurance policy are a hitchlock and wheel clamp or axle wheel lock. Make sure your all locks are in good order and fitted correctly to the caravan. Checking these security items from time to time is also highly recommended. Depending on your storage location and the value of your caravan you might also be asked to fit some additional security.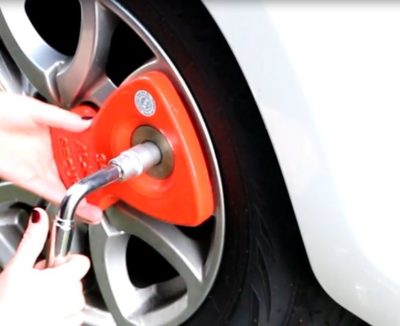 Make sure your caravan alarm is enabled and any tracker you have installed is also active by keeping your subscription up-to-date. It's also a good idea to connect the caravan to an electric hook up to not only charge the battery but to keep your security items working too.
When storing your caravan at home, make sure that all windows, skylights, lockers and doors are securely locked check regularly to make sure that no tampering has taken place.
Consider VIN Chip Plus, which allows you to security mark certain items in your caravan and might unlock extra discounts from Caravan Guard. VIN Chip also helps identify and recover a stolen caravan, as well as being a visible deterrent to would-be thieves.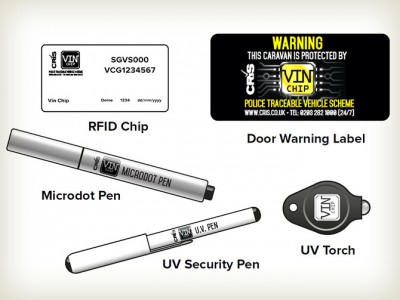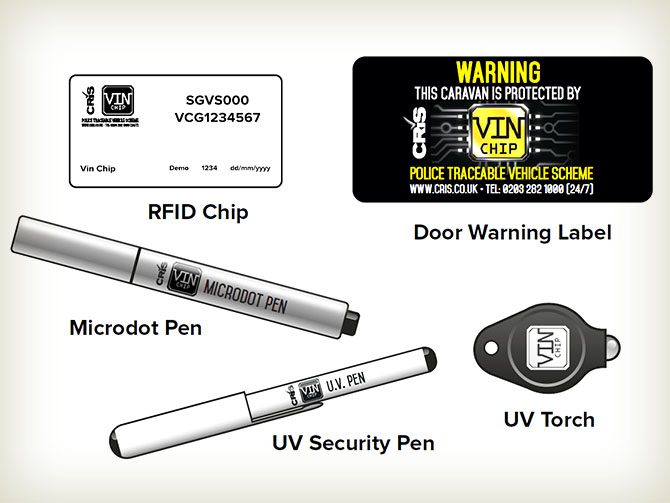 A final tip is to park the caravan nose first and away from any access points. Some caravanners also block their caravan in with another vehicle. This will make any attempted theft of your caravan even more difficult.
Finally, don't forget to let your insurer know if you do change the storage location of your caravan when it's not in use overnight, otherwise it could invalidate your caravan insurance policy.
And don't be tempted to cancel your insurance during the winter months if it's going into hibernation. It's still at risk of other perils such as theft or storm damage.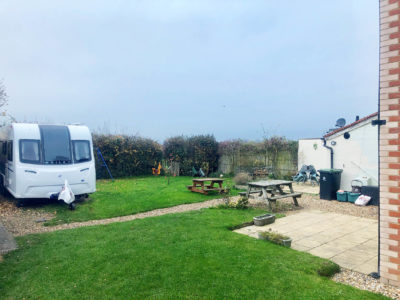 Search our blog
---