We often bring you tips and advice on maintaining your motorhome to avoid having an accident or to prevent accidental damage.
But would you know what to do should the worst happen…and you find yourself in a road accident when touring?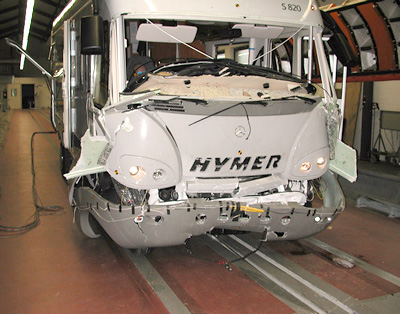 Before setting off on any motorhome trip we'd always urge you to check your vehicle, particularly your tyres, and plan your journey carefully. Plus make sure you're fully fit to drive, particularly if you're going a long way.
Thankfully, single vehicle road accidents are one of our least common motorhome insurance claims, but do sometimes see spikes in tyre blowouts, which can be very traumatic for the driver and passengers.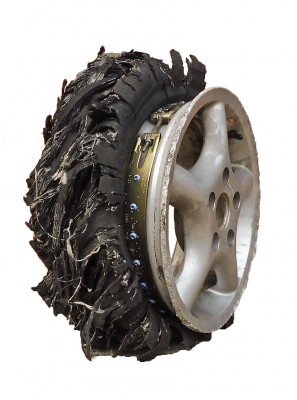 In the unfortunate event that you are involved in an accident, we have these pointers…
Protection of life
The first thing is the protection and safety of you and your passengers, as well as other road users.
First, check everyone is okay and then take steps to protect everyone and your vehicle from further danger by trying to get your vehicle off the road if possible.
It's worth carrying a fluorescent jacket when travelling and this is the time to put it on! Put on your hazard warning lights and get any passengers to a place of safety, to avoid being hit by another vehicle, particularly if visibility is poor or you're on a busy motorway.
If involved in an accident on a motorway, switch off the engine and get passengers away from the vehicle as quickly as possible. Try to use doors that are away from the traffic and be careful of ditches at the side of a motorway.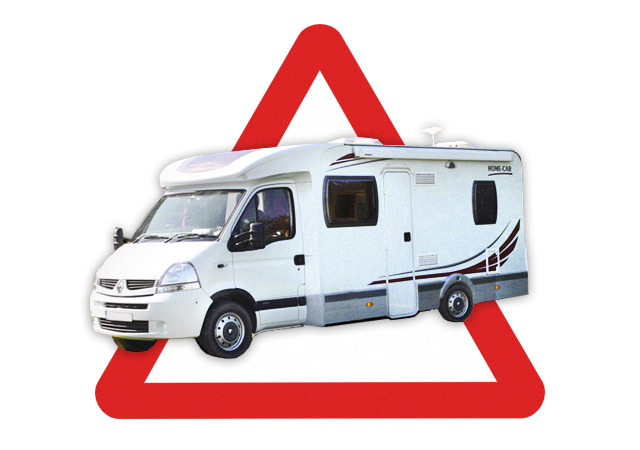 Protect the scene
Contact the emergency services and if it's safe to do so use your warning triangle to give some warning to oncoming traffic – don't use this on a motorway though.
Report the accident
UK road traffic law states that you must report accidents to the police, where somebody is injured and even some animals (horses, cattle, sheep, pigs, goats or dogs). If no injuries have occurred you do not need to report road accidents where there is only vehicle damage, providing all parties stop and exchange details at the scene.
If you hit a stationary object or vehicle you must give your registration number, name and address and that of the motorhome owner (if different) to anyone who has good reason to ask for this information.
In all these cases if you don't exchange or leave details at the scene then you must report it in person to a police station or police officer as soon as you can and within 24 hours.
If your motorhome has been damaged and the other party didn't stop then you need to report it to the police as soon as possible and again, within 24 hours. If you managed to catch the registration number of the offending vehicle then pass this on to the police so they can make enquiries to speak to the driver.
Contact your motorhome insurance company
Unfortunately we deal with lots of claims involving third parties so it's really important to gather as much information as possible before contacting your motorhome insurance provider.
We'd even recommend reporting the accident to your insurer even if you do not wish to make a claim – just make clear you're doing so for "information only". This means that if the other party attempts to make a claim and their insurer contacts your insurer, you'll be notified.
Let your motorhome insurer know you've been involved in an accident, making sure you have the registration details of all vehicles involved.
If it's safe to do so, it's also a good idea to take photos of the accident scene, including any vehicles and tyre marks on the road.
Before calling your motorhome insurance company, gather the following information:
Your contact details
Your policy number and the insurance details of anyone else involved
Details of the accident, including date, time, where and how it happened
Motorhome registration number and make, and information about any damage caused. Plus, similar details of any other vehicles involved.
Details about your driving licence and if you've submitted any other claims in the last five years
Witness details and those of anyone else involved, including information about damage to their vehicle or property and any injuries
The road and weather conditions at the time or anything else you think might have contributed to the accident
This information gathering process applies to accidents both in the UK and Europe.
After being involved in an accident, you should not admit liability or expect a third party to, as this will be decided by the insurance companies. Simply gather the facts and the insurance companies will work out the most appropriate course of action.
Motorhome recovery
If your motorhome is so badly damaged that you can't move it yourself then you should call your breakdown operator to tow it to a repairer.
Caravan Guard policyholders should call our specialist motorhome breakdown and recovery partners AXA Assistance. If repairs can't be made at the roadside they will recover your motorhome, regardless of its weight or size. If you do venture into Europe make sure you extend your motorhome breakdown cover to give you recovery abroad – Caravan Guard can add European cover with AXA Assistance for an additional fee.
For more information about insuring your motorhome with Caravan Guard, including our policy benefits visit our motorhome insurance page.
Cost to insure: *
---
factfile
| | |
| --- | --- |
| Model | |
| Base vehicle | |
| Axle type | |
| Dimensions | |
| Shipping length | |
| RRP | |
---
Search our blog
---