After setting up and paying for your caravan insurance policy it's easy to forget about it, especially if you've enjoyed lots of trouble-free trips away or it's hibernating during the winter months.
But if there is any change in your circumstances, such as a different storage location; you've added extra security; you've moved home or even changed your caravan, then you need to contact  your caravan insurance provider to make sure you're fully covered in the event of a claim.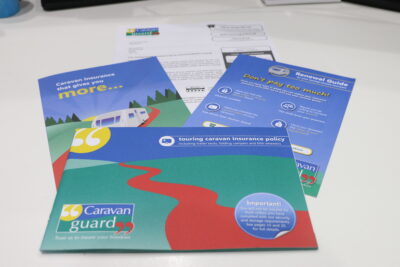 And when renewing your caravan insurance policy, always check the details to make sure they're still accurate, including the current value of your tourer and all your equipment.
Here we remind caravanners of when they need to update their caravan insurance…
Change of storage site location
If you store your caravan away from home, at a storage site or holiday park, moving it to a different storage location postcode might affect your insurance premium. And your insurer will want to check they can still provide cover for the new location by making sure it meets their security requirements.
We've seen an increase in caravans being stolen from storage sites over the last year so we'd ask caravanners to make sure they choose an ultra-secure storage location that will look after your pride and joy. Key features to look out for are: permanently locked access control gates, high perimeter fencing, and monitored CCTV. And if the storage site doesn't let you fit certain locks for fire reasons then let your insurer know.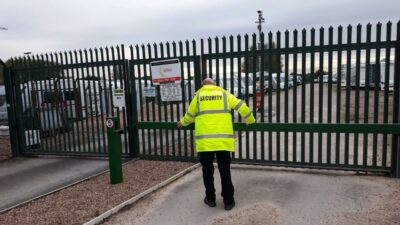 Here at Caravan Guard, we'd also want to know if there's a change to the level of security at your new storage location. For instance, maybe your old secure storage site had 24 hour CCTV but your new one doesn't. Or if you've moved your caravan to a holiday park onto a seasonal pitch, perhaps the park has 24-hour access control barrier whereas your old storage location didn't.  Any extra storage site security features could lead to a reduced premium and vice versa.
If you don't let your insurer know that you've moved your caravan to a different storage location and it's damaged, or worse still, stolen, then you run the risk of not being covered.
But remember, this advice only applies when you are storing your caravan. You don't have to let us know each time you go on holiday to a different location, as long as you're staying in the caravan!
And if you have a seasonal pitch, then be sure to tell us so you can benefit from our dual storage cover.
Also note, a Caravan Guard caravan insurance policy states that if your home address is not the caravan's permanent storage location, it's okay for the caravan to be stored at home for two nights to allow for emptying, loading, cleaning and servicing purposes.
Change of address
If you store your caravan at your home, your insurance premium could be heavily influenced by the postcode of your house and any security features, such as driveposts or locked gates. If you move home, this means the place where your caravan is kept changes, and your insurer will need to be informed. You might have moved to a lower or higher risk area, or the security at your home address might have changed. For example you might have had locked gates at your old home but not at your new home.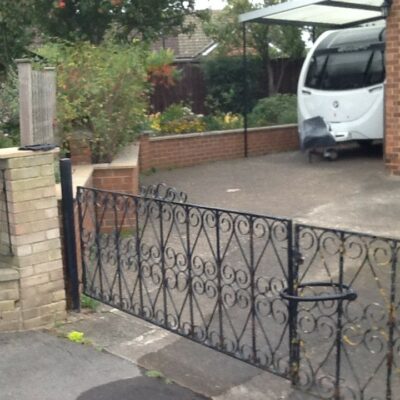 Your insurer will also want to make sure they can contact you at renewal time to remind you when your cover is about to expire!
Caravan security and safety devices
Many specialist caravan insurers, including Caravan Guard, will offer discounts for a variety of safety and security devices, such as alarms, reversing cameras, Tyron Bands and tracking devices. So, it's worth contacting your insurer if you add a security or safety device as you might get a discount on your premium.
Also, if a security device stops working or gets damaged, be sure to replace it or let your insurer know, as it could affect your premium and level of insurance cover if it's not fitted. When you take out your insurance policy, your security devices are listed on your schedule, so it's vital you inform insurer if these change, or more importantly, are removed as they will need to check that they can continue to provide cover.
Tracking device subscription
Many caravan owners claim an insurance discount for approved tracking devices. If during your caravan insurance policy term, your tracking device subscription has expired and you don't intend to renew it then you'll need to tell your insurer as you'll no longer qualify for the premium discount. In some cases, a tracking device might be a condition of your caravan insurance policy and if the device is not active then you will not be covered in the event of a theft claim.
Winter wheels
If you're putting your caravan into storage out of season and fit winter wheels then let your insurer know so they can make a note of it on your policy. And don't forget to store the caravan wheels well away from the caravan. Winter wheels with a locking mechanism mean you also don't need to fit a wheel clamp or wheel lock and can be a great theft deterrent.
Change of caravan
If you decide to change your caravan – new or old – then contact your insurer so your sums insured and the value of the caravan are accurate and up-to-date. At Caravan Guard, we'll make sure both the old and new caravans are covered for the changeover process.
With the current increased demand for new and secondhand caravans, check the current value of your caravan as we have seen these increase over the last 12 months. In some cases, this might lead to a slightly higher premium but it means you won't be financially at loss in the event of a claim as you will be adequately insured.
New equipment
If you've bought any new caravan equipment, such as a motor mover, an awning or a solar panel, then you'll want to increase your sums insured value straight away so you're fully covered in the event of any damage to these items, or if they're stolen.
Going abroad
A Caravan Guard insurance policy usually includes European cover, giving you the freedom to take trips abroad for up to 180 days per year. But if you chose to remove this cover when you bought your policy and then you decide to go abroad, you'll need to call and add it so you're fully covered should you have an accident in Europe.
And if you plan to spend more than 180 days abroad then make sure you have our extended European cover which permits up to 240 days of touring.
If you're unsure what cover you have for European use, always check your policy schedule.
Check your caravan insurance documents
A Caravan Guard insurance policy is a 12-month contract but we do offer a 14-day money-back refund from the cover start date to give you time to check all the policy details are correct. If you want to make any changes after this time then a small administration fee will apply. While this is standard for most insurance companies, at Caravan Guard we try to make sure our fees are some of the lowest in the market.
We also urge our customers to read their documentation thoroughly so you understand exactly what your policy provides and what you are covered for. Not advising your insurance provider of changes could invalidate your caravan insurance policy and any future claims,  so it's always worth making a call to make sure everything is in order, no matter how small the change.
Cost to insure: *
---
factfile
| | |
| --- | --- |
| Model | |
| Base vehicle | |
| Axle type | |
| Dimensions | |
| Shipping length | |
| RRP | |
---
Search our blog
---