You've bought your dream motorhome and you're ready for the open road – but you need to make sure your home on wheels is adequately protected. This includes making sure you have specialist motorhome insurance to cover your pride and joy from things like accidental damage, fire, theft, storm damage and road accidents.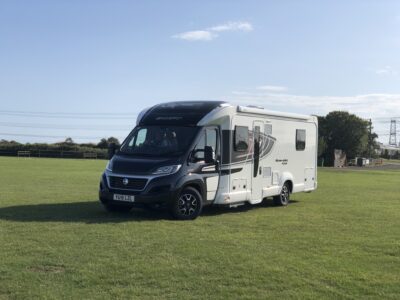 The big question for many owners is "How much is motorhome insurance?"
The cost of motorhome insurance can vary based on a variety of factors – some will make your premium more expensive and some could provide an insurance discount.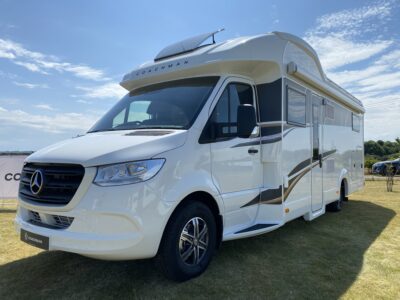 In this article we look at some of the key factors that will affect the cost of your insurance so you know what to expect when insuring your motorhome.
Type of motorhome
Motorhomes come in many different body types, shapes, sizes, and configurations; such as: A-Class motorhomes, coachbuilt motorhomes, large campervans, or even left-hand drive motorhomes. All of which will affect the cost of your insurance.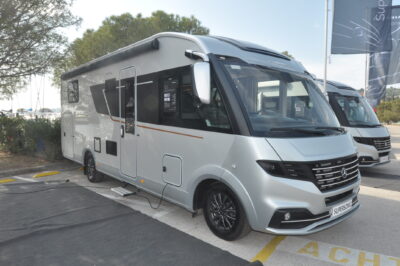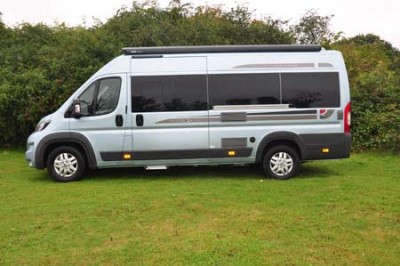 Motorhomes that are of a higher value or left-hand drive will tend to have a higher premium. For example, left-hand drive motorhomes that are being driven on UK roads could lead to a higher risk of accidents as the driver is on the opposite side of the road.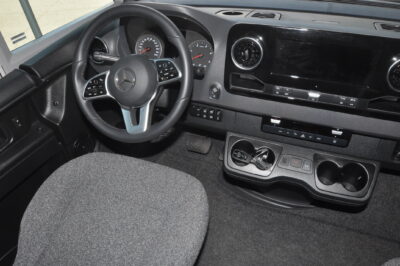 Large motorhomes are also more at risk of bumps and bangs so might cost more to insure.
Motorhome value
High-value, luxury motorhomes are also much more expensive to repair or replace in the event of a total loss, resulting in higher insurance premiums.
Some motorhome insurers may also ask for a value of the motorhome equipment and personal items such as clothing you take on your travels. This can add to the insurance cost. However, with Caravan Guard, our cover automatically includes up to £5000 of equipment and personal possessions.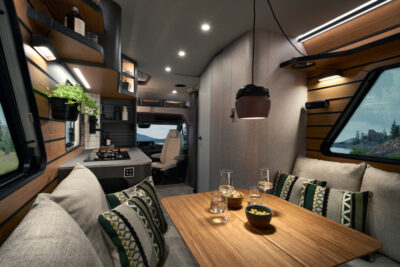 Motorhome use and drivers
It's not just the value and the size of motorhome that a motorhome insurance provider needs to consider. The drivers and usage of the motorhome will also affect how much it will cost to insure.
Drivers who have had a fault claim on any motor insurance policy in the last five years will tend to pay more for their policy. Similarly, drivers who have had any driving convictions on their licence (such as speeding offences) might also see a loading on their premium.
However, drivers with a clean driving licence and experience of driving similar sized vehicles or motorhomes, might see a discount applied to their insurance policy.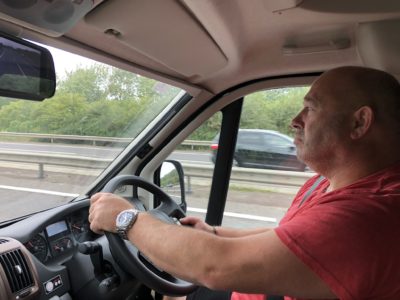 Owners could pay more to add multiple drivers on to their policy as an insurer will have to consider more individual risk.
Your occupation might also affect your insurance premium and if the motorhome is used to commute to and from one single fixed place of work, this will increase the costs of the policy.
At Caravan Guard, we cannot provide cover for business use, hiring out a motorhome or if you live in your motorhome full-time.
Mileage
The number of miles you plan to travel in your motorhome will affect the cost of your insurance policy and you will need to factor this in when asking for a quote.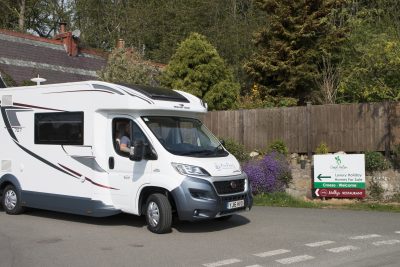 If you're taking out your motorhome to enjoy on a frequent basis or using it to commute to work you will need to set a higher mileage rate on your policy, which will increase your premium as there is a greater risk for accidents or claims to happen.
Motorhome security
Keeping your motorhome safe and secure can sometimes be a policy requirement, but it's also a great way to help reduce the cost of your motorhome insurance.
Devices such as Thatcham approved alarms or tracking systems will help keep your motorhome safe.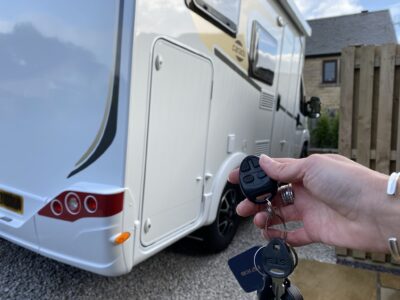 Thatcham Category 1 alarms are two-point engine immobiliser and alarm systems with powerful sirens to help alert those nearby of intruders into your motorhome. At Caravan Guard, we offer a sizable discount on your insurance for fitting a Thatcham Category 1 alarm.
Thatcham approved motorhome tracking devices also monitor your motorhome 24 hours a day and direct police to the stolen motorhome's location. The best devices can alert you to unauthorised movement of your vehicle so that you're quickly able to report the theft and get police on the case. Bear in mind there will likely be a monthly or yearly subscription charge to pay the tracking device provider to monitor your device.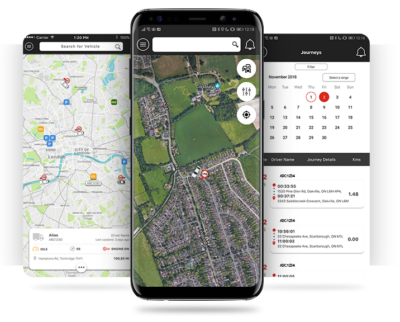 At Caravan Guard we provide a large insurance discount when an approved tracking device is fitted onto your motorhome. Check out our full list of accepted tracking devices.
We also provide a discount for physical security devices such as a steering wheel locks, wheel clamps, and pedal locks.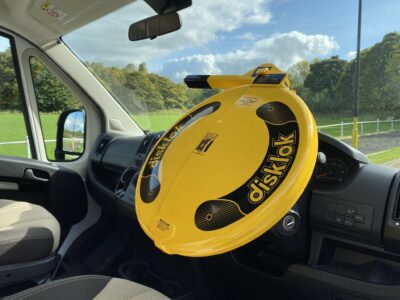 Storage location
Not only is motorhome security important, but location and security where you store your motorhome is also a contributing factor to the cost of your insurance.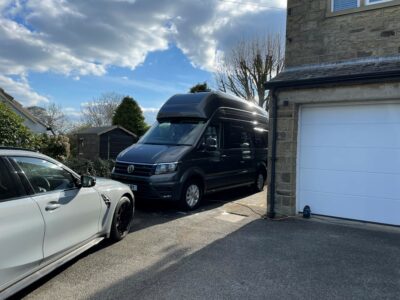 Secure storage locations can be a great way to help reduce the theft risk of your motorhome, whilst also keeping your home address free for your own private vehicle/s.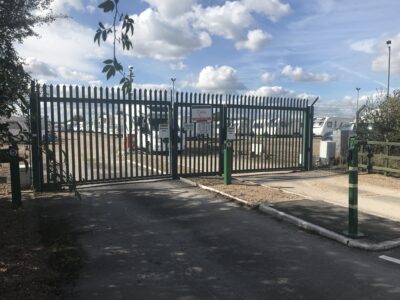 The geographical location of your motorhome storage, whether at home or a storage facility, will be taken into consideration though and can impact your insurance costs. An insurer will likely have a postcode rating for your storage location – areas with higher rates of accidents, theft, and flooding might lead to higher premiums.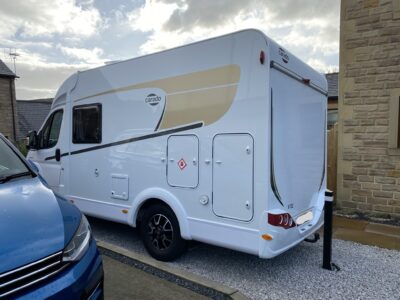 Motorhome safety devices
You can often reduce the cost of your motorhome insurance by adding safety devices to improve the risk. Things like a motorhome reversing camera, Tyron bands and a tyre pressure monitoring system will help to reduce the likelihood of claims for reversing mishaps or tyre blow outs.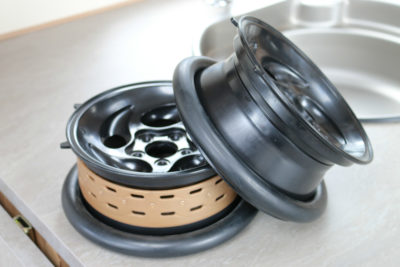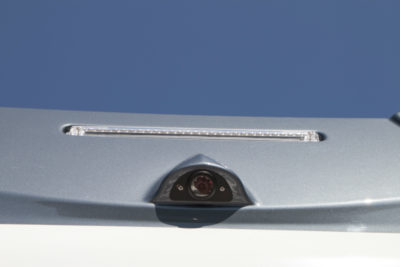 Motorhome insurance excess
The excess is the amount you pay in the event of making an insurance claim. Depending on the value of your motorhome there will likely be a minimum excess to pay, but if you choose to increase this it will help to lower your insurance premium.
It's important to make sure you're comfortable with this excess and that it's affordable to you if you do have to make a claim.
Cover options
A motorhome insurer may allow you to pick and choose from a number of cover options dependent on your needs. For instance with Caravan Guard you can choose whether to extend insurance and breakdown cover for European use, or emergency accommodation cover which pays for hotels or motorhome hire should your motorhome become unusable following insured damage. Of course, the optional nature of these cover benefits helps keen premiums low for those owners who don't need them.
What should I expect motorhome insurance to cost?
The cost of motorhome can vary depending on numerous factors. To determine how much motorhome insurance will cost for your specific circumstances it's important to consider the type of motorhome you have, its value, how you plan to use it, your storage location, the safety and security savings you qualify for, the storage location and the driver history.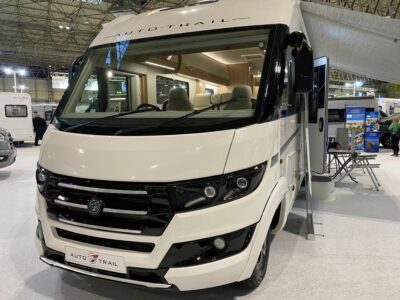 Our premiums start at £261 (correct as of November 2023) but we insure some high-value models, worth over £100,000. In this review of the £124,185 Auto-Trail Grande Frontier GF-88 A-Class motorhome our premium came out at £960* (correct as of 06/04/23) but prices can vary significantly, depending on individual circumstances. Note our premiums include UK roadside assistance cover, which can recover motorhomes of any size or weight following a breakdown.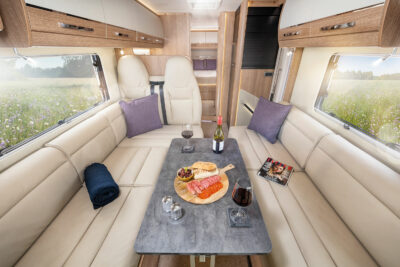 For high-value models, it's likely a Thatcham Category 1 approved alarm and approved tracking device will be needed to get insurance cover.
Our motorhome is fully comprehensive and tailored to your specific needs, so it's best to get a personalised quote online or by calling us on the number shown at the top of the page.
This article provides a brief summary of the policy cover and options that are available to you. Your schedule will confirm cover features and levels applying plus any security you have agreed to fit. Benefits and discounts are subject to change and are subject to terms and conditions, cover level, and underwriting criteria. Minimum premiums apply. For more information, you can download a policy summary from our motorhome policy documents section.
*Motorhome insurance cost based on an Auto-Trail GF-88 motorhome retailing at £124,185 with an immobiliser, Thatcham S5 tracking device, Cat 1 alarm, and reversing camera. UK travel only. Kept behind a locked barrier on driveway at home at TD9 8ED. All security to be fitted on inception of the policy. Motorhome owners – professionals over 50 years old with no claims, convictions or health conditions in last three years. Four years no claims bonus mirrored from car policy and two year's motorhome driving experience. Travelling less than 5,000 miles annually. £1600 excess applies and other underwriting terms could apply. Premium includes insurance premium tax at 12% and are correct at 06.04.23. Note: At this value, risk acceptance is subject to referral acceptance where storage location, driver experience and other aspects of the risk are reviewed.
Search our blog
---