Let's face it, if touring caravans were accident proof, storm resistant and theft proof, caravan insurance claims would be a thing of the past and we'd be out of business!
Putting real world limitations in production techniques, weight issues and costs to one side for a moment, we thought it'd be interesting to consider how we could use our caravan insurance claims experience to design and build an insurer's 'perfect caravan'.
Here's what we've come up with…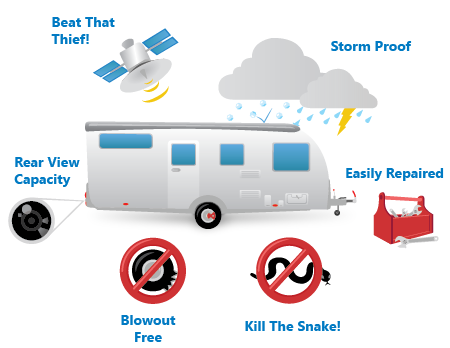 Reversing mishaps
In 2013 27% of accidental damage claims occurred when customers hit immobile objects such as walls, posts and vehicles when reversing. Cameras and sensors help to tackle this issue.
We would install a reversing camera system that offers a virtual 360 degree view of the caravan. Wide angle video cameras on all four corners of the caravan would send images to the dashboard-mounted display, to create a birds-eye view allows the towcar driver to see the caravan's surroundings on all four sides. 
Another option is a system using proximity sensors on the rear and sides of the caravan.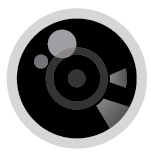 There are wired and wireless solutions that relay audible beeps or visual image to a windscreen mounted screen in the towing vehicle already on the market but we're yet to see reversing cameras or sensors become mainstream in the caravan market.
Only a very small handful of caravans have been fitted with such systems as standard, Swift's Bessacarr range of caravans being one example. Note also that rear-end damage is only part of the issue here, with scrapes down the side of the caravan often occurring.
Check out our reversing cameras for caravans guide for further information.
Theft
Theft still remains one of our top three claims, in fact there were more caravan theft claims amongst Caravan Guard customers in 2013 than in 2012.
Our perfect caravan would come fitted with an alarm, axle wheel lock (both receiver and locking mechanism), and a proactive tracking device, emitting both GPS and VHF signals to ensure the best possible coverage regardless of the caravan's location. 
Axle wheel locks such as Al-KO Secure and tracking devices have shown excellent results in combating caravan theft.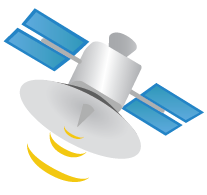 Stay vigilant – take a look at our top tips for keeping your caravan safe at home.
Blowouts
Caravan tyre blow outs are another common claim often caused by poor tyre maintenance, and under or over inflation. What's interesting though is that you're more likely to be affected by tyre problems in summer after having your caravan stored away during the winter months when it's been out of use for a particularly long period.
Under inflation is dangerous as it reduces grip and increases braking distance. Cornering is impaired as the tyre tends to roll under the wheel rim. Excess flexing of the sidewall can cause delamination and overheating, leading to a blowout. Over inflation reduces contact and leads to uneven tyre wear which again could cause problems.
As a preventative measure our caravan would be fitted with a tyre pressure monitoring system, which relays the pressures and temperatures of the tyres back to the towcar driver. 
As a further step we would fit Tryon safety bands to all the tyres – they increase the stability of the towing outfit, and allow the driver to safely pill the vehicle over in the event of a blowout.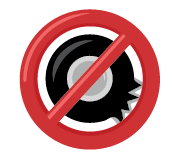 Tyron bands work by filling the well in modern wheel hubs which allows the tyre to be easily fitted, but which in the event of a blowout can cause the tyre to slip from the wheel hub. A slipped tyre can not only affect steering and driving stability but also increases the likelihood of the wheel hub being damaged.
Learn how to check your caravan tyres.
Storm damage
On one day alone back in 2012 we had over half a million pounds of caravan panel damage claims following severe hailstorms in the East midlands. High winds also often result in flying debris that damages caravan panels.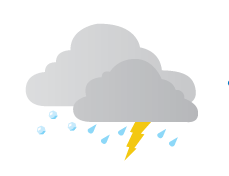 Our caravan would have a roof covered in a layer of rubber to ensure hail bounced off!
We'd also supply our caravan with a tailor-made storage cover, to keep side panels protected from small scratches caused by flying debris. 
We would make one section of the cover detachable so that it could be left on the front of the caravan during towing, protecting against debris from the road. 
Snaking
Fortunately jack-knifing and snaking claims are relatively uncommon amongst our customers but when they do occur, the damage to the caravan can prove catastrophic. We reviewed snaking and jack-knifing claims during 2011 and 2012 and found that the average claim cost came in at over £8000.
We would follow the lead of other UK manufacturers and fit an electronic anti-snaking device as standard.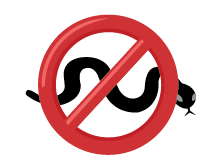 Our guide on how to prevent caravan jack-knifing and snaking has more information.
Other considerations
It's great to see manufacturers investing heavily in construction techniques to make their caravans lighter, more aerodynamic, more stable to tow and stronger. Attention in these areas means that caravans nowadays can withstand more impact damage than they used to.
Our caravan would be as easy to repair as possible – we would create a modular system that was almost LEGO-like, so that damaged panels could be detached and new panels attached quickly. We'd avoid using oversized panels, so that a bump in one spot didn't lead to replacing huge sections of the caravan.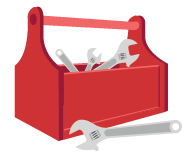 Dropped or fallen items, both during transit and when the caravan is in use, are a common cause of claims for cracked kitchen surfaces, glass cooker lids, shower trays not to mention claims for carpet and upholstery stains. Even though they may seem minor at first, they can be very costly to be put right.
We'd look at different materials for the kitchen surfaces to make more resilient to dropped items. We'd also make sure interior fabric surfaces were given a stain protection treatment. 
Safe, secure and offers great Caravan Guard discounts!
Our caravan would be cheap to insure too! Remember our range of insurance discounts for security and safety devices as follows:
5% Electronic anti-snaking devices
10% Axle Wheel lock
5% Alarm
5% Tyron Safety Bands
15% Approved Tracking Device
Visit our caravan insurance page for more information on policy benefits and how you could save.
Cost to insure: *
---
factfile
| | |
| --- | --- |
| Model | |
| Base vehicle | |
| Axle type | |
| Dimensions | |
| Shipping length | |
| RRP | |
---
Search our blog
---