Are you ready for some post-lockdown travel?
Lockdown is easing and many UK campsites are gearing up for re-opening in April 2021 so it's time to get your caravan or motorhome ready for some post-lockdown travel.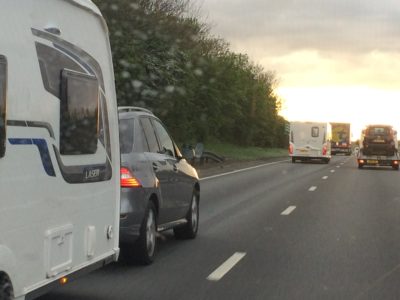 Caravan and motorhome dealerships
Many caravan and motorhome dealerships in England will re-open on April 12th so people can start to pick up new caravans and motorhomes ordered before lockdown. Reports continue of lots of caravanning and motorhoming newbies as people look at an alternative to a package holiday abroad.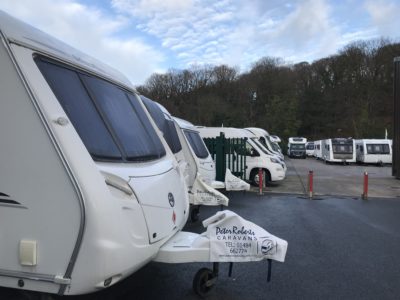 So, with news that you can start touring and holidaying in England in April 2021, here are some checks for getting your caravan or motorhome ready for post-lockdown travel.
1. Check for damage
Whether you're taking your caravan or motorhome out of a storage site or it's stored at home, have a good look around, both inside and out to make sure it's not suffered any damage whilst it's not been in use. For example, look for any damage from fallen branches, vermin, or water ingress, or any accidental damage from third parties.
If your caravan or motorhome hasn't been serviced for a while, it's definitely worth getting it booked in. But bear in mind many dealerships might have a backlog. There are also mobile services, such as Habcheck, who can come to you. Just check mobile services are a member of the Approved Mobile Workshop Scheme.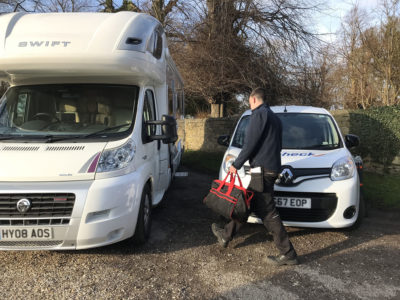 If there is significant damage to your leisure vehicle, contact your caravan or motorhome insurance company to make a claim to pay for any storm or accidental damage repairs. Note our policy does not provide cover for damage caused by vermin or water ingress from faulty seems and seals.
2. Check your tyres
Before any post-lockdown travel trip in your motorhome or caravan it's always important to check your vehicle's tyres so you're safe on the road.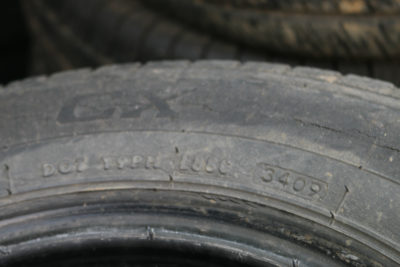 First, check the age of the tyre. There are markings on the wheel of when your tyres were first manufactured. Always change tyres that are more than five years old, regardless.
Check the tyre pressures and that they're correctly inflated – you'll find these in your handbook or on the side of your vehicle near the door. It's vitally important a motorhome's or caravan's tyres are correctly inflated for the applied load otherwise it could affect your vehicle's travelling stability, increasing the likelihood of an accident.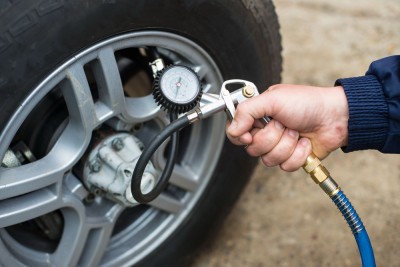 Also make sure your tyres are in good condition and have no signs of damage, bulges or cracks. If there is any damage get them checked out by a professional.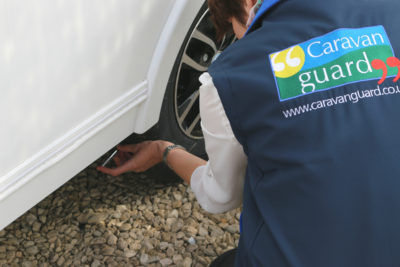 Finally check the tread of your tyres. It needs to be 1.6mm across 75 per cent of the tread pattern to pass an MOT.
Also, don't forget the spare tyre.
3. Clean the water system
Every time you bring your caravan or motorhome out of hibernation it's a good idea to sterilise the water system ready for use, but also to get water running through the pipes so you can check to make sure you don't have any leaks.
It's also a good idea to change any water filters, sterilise your Aquaroll, and clean your toilet cassette.
4. Clean your leisure vehicle
Even though your caravan or motorhome has been in lockdown and off the road it's probably still in need of a good clean, both inside and out.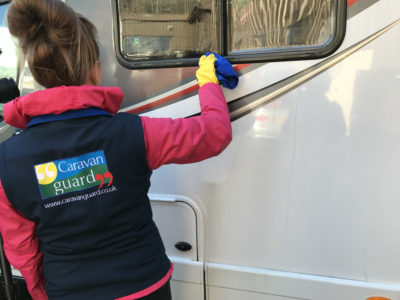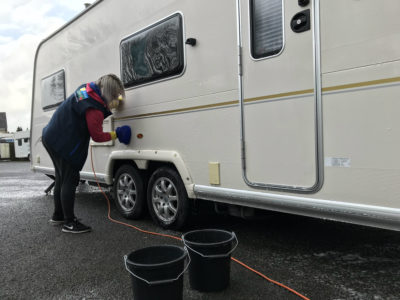 Check out our videos on how to clean your caravan and our motorhome cleaning guide, plus our top 10 Spring caravan and motorhome checks to get those wheels ready to roll.
5. Check your battery levels
Check the voltage in your leisure battery to make sure it's holding enough charge, clean the terminals and if necessary charge it up.
6. Test the electrics and gas
Test the road lights and inside lights are all working correctly, and replace any broken or dim bulbs.
Caravanners should check the electrical connections between the tow car and caravan are working and clean or remove any corrosion on the connectors with wire wool and then protect with WD40.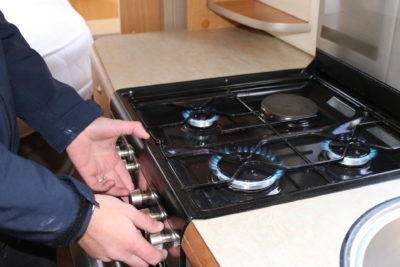 Connect your gas and check all appliances are working correctly, making sure the flames on the gas cooker are blue and that all gas hoses are still in service – high pressure rubber hoses should last for five years and will be stamped with the date of manufacture.
7. Check your weights
Now, is a good time to see how much weight you're carrying in your caravan or motorhome. Weigh the items you carry onboard individually and check you're not carrying excess loads and going over your payload. You could even take your caravan or motorhome to a weighbridge to check its overall weight, fully loaded.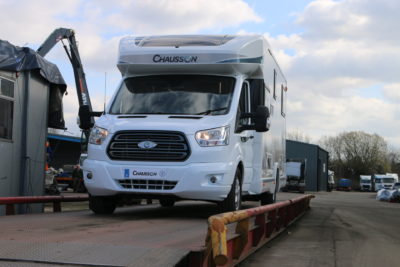 8. Open the windows and doors
Whilst you're doing all these checks fling open the doors, skylights and windows to let some fresh air through and get rid of any musty smells from being out of use. Whilst doing this you could check all blinds and window opening are still operating smoothly.
9. Make sure your caravan or motorhome insurance is up-to-date
Most importantly, is your caravan insurance or motorhome insurance up-to-date? If you don't already have cover, why not call us for a quote or see more about our caravan insurance discounts here. Motorhome owners can find out about our great value motorhome insurance here.
10. Check you have everything you need
Make sure you have all the touring essentials such as gas bottles, caravan towing mirrors or motorhome mirror protectors, Aquaroll and pipe, toilet pink and blue, electric hook up cables, step, levelling ramps, security devices, such as wheel locks, pots, pans, plates and cutlery, bedding and lastly food and drink. Remember such items you forget might not be as easy to get hold as usual whilst on holiday.
There's more tips and checks in our pre-departure caravan checklist or downloadable motorhome pre-journey checklist.
Enjoy the new safecation staycation as you get set for post-lockdown travel and happy caravanning and motorhoming!
Search our blog
---